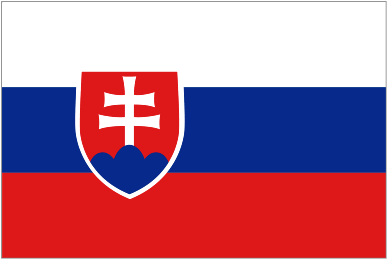 SLOVAKIA
Central Control and Testing Institute in Agriculture in Bratislava (Ústredný kontrolný a skúšobný ústav poľnohospodársky v Bratislave -ÚKSÚP), Department of Seeds and Planting Materials, is the responsible state authority (official body) for certification/approval/control and monitoring for seed and propagating material practically of all planted species (field crops, vegetable, potatoes, fruit, vine and ornamental plants except forest reproductive material).
The institution is managed by the Ministry of Agriculture and Rural Development of the Slovak Republic.
The Institute is member of the International Seed Testing Association (ISTA) and is authorised to issue ISTA certificate.
The Institute is also the designated authority of Slovak Republic in the system of variety certification of the international Organization for Economic Cooperation and Development (OECD).
Department of Seeds and Planting Materials is the inspection body for co-existence by GMO crops production.
Organisation
ÚKSÚP (Ústredný kontrolný a skúšobný ústav poľnohospodársky)
Central Control and Testing Institute in Agriculture (ÚKSÚP),
Department of Seeds and Planting Materials
Address
Matúškova 21,
833 16 Bratislava,
Slovak Republic
Phone
00 421 2 59 880 216
Website
Head (name)
Marta ANDREJČÍKOVÁ
Email
Other contacts